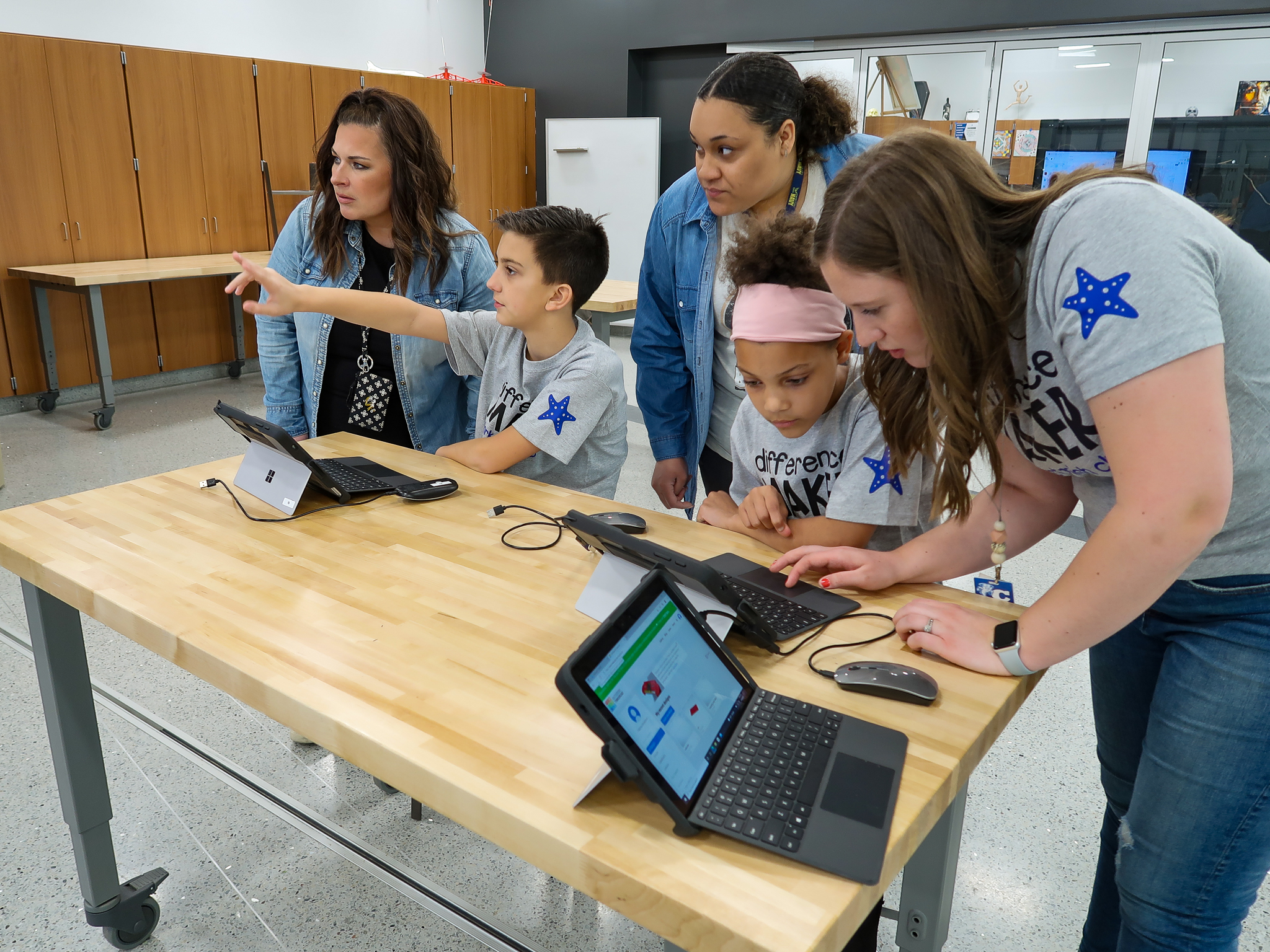 OUR VISION
To know each and every student by name and need.
OUR MISSION
To inspire all students to achieve excellence, explore opportunities, and realize their full potential with the goal of preparing each and every student to be college or career ready upon graduation.
Our Foundation
Support for your schools

The Paducah Public Schools District is one of the top-performing public school systems in Kentucky. However, taxes do not fully fund the exceptional programs and education that our community expects of its public schools, so we need to raise those additional funds through parent, business and community donations.

How do we do so much with so little funding? Simple: Our community cares deeply about public education.

Your charitable donation will help benefit 3,000 students and maintain the standard of excellence for which Paducah schools are known.

Please make an investment through the Paducah Public Schools Foundation with your tax-deductible contribution. Don't forget to ask your employer to match your tax-deductible gift. Please contact the Paducah Public Schools Foundation, Inc., P. O. Box 2550, Paducah, KY 42002. Secretary Lisa Chappell - 270-444-5600.

The satisfaction in giving comes in knowing that you are investing not only in the lives of students, but also in our community, which benefits every day from the education received in the Paducah Public Schools.

We thank you for your generous support!

Our Foundation Board: Mark Whitlow, Danette Humphrey, Kim Ford, Amanda Esper, Jane Gamble, Janice Howard, Chris Black, Julie Harris
Superintendent Donald Shively, Financial Secretary Angela Copeland, and Secretary Lisa Chappell.