Computer Distribution for 4th-12th Grade Students August 10-13
School computers will be distributed to 4th - 12th grade students who have not already received a computer Tuesday, August 10 - Friday, August 13, 7:00 a.m. to 6:00 p.m. at the Paducah Innovation Hub. Students will be issued their Surface Go 2 computer for use during the 2021-22 school year. Students must be accompanied by a parent/guardian.
Please see the flyer here for more information.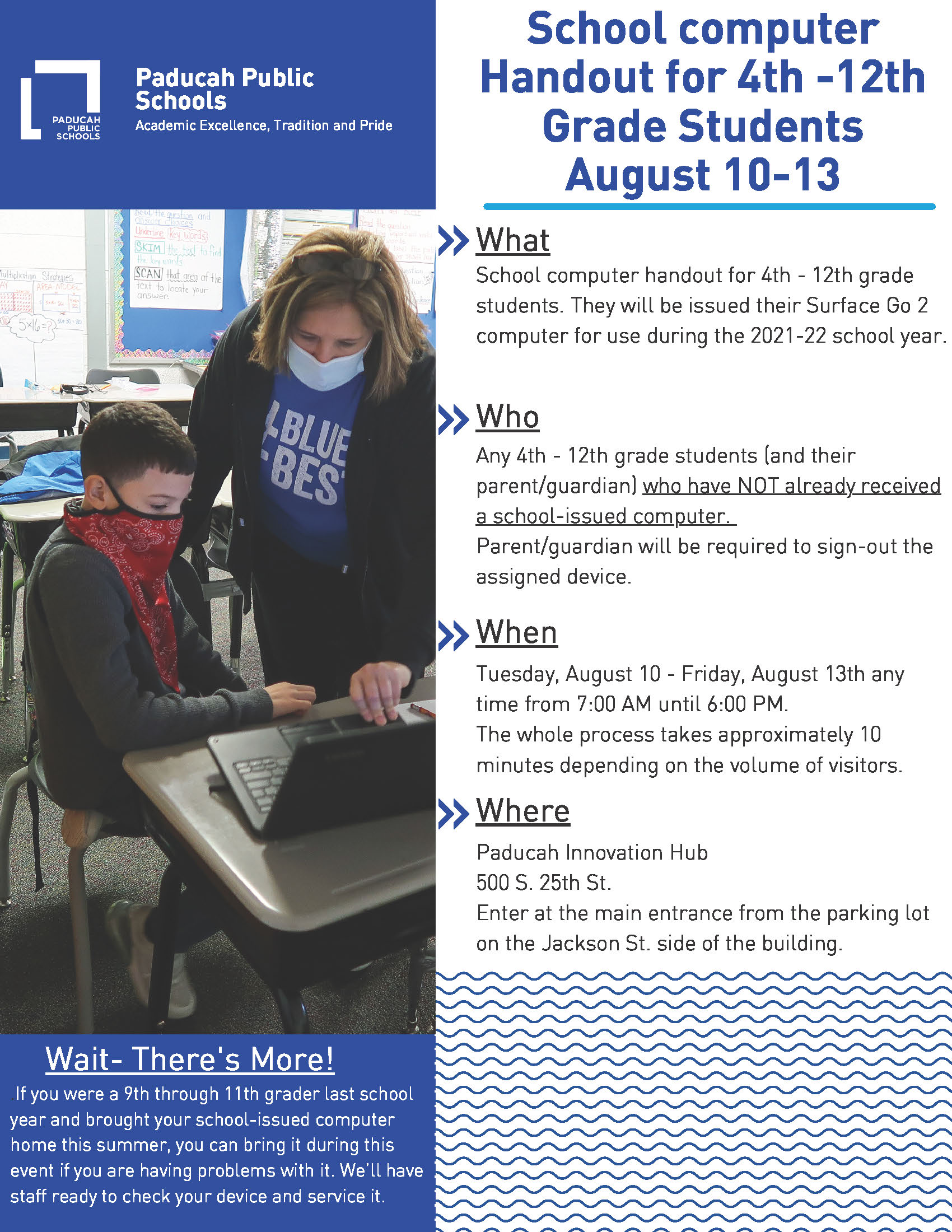 If you were a 9th - 11th grader last school year and brought your school-issued computer home this summer, you can bring it during this event if you are having problems with it. Staff will be available to check your device and service it.
Technology How-To's and Resources