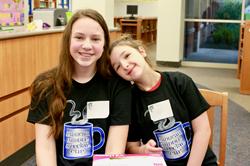 The Paducah Public Schools Special Education Department is responsible for providing specialized services to students with identified disabilities from preschool to beyond twelfth grade. Special education teachers and service providers work throughout our schools to ensure that these students have the necessary accommodations and instruction to be successful.
If you have questions about Special Education, please contact our director, Sarah Anthony, via e-mail or phone at 270.444.5600 ext. 1021.
The fax number for the Special Education department is 270.558.6341.
Here is a link to Special Education Procedures for Paducah Public Schools.