Employee Health and Wellness Resources
At times during the school year, there is an abundance of acute stress that can be overwhelming; sometimes to the point of neglecting our own well-being. If you've ever flown in a commercial airline, you're aware that in the event of an emergency where cabin pressure is lost, oxygen masks will drop down. Your instructions are to put on your oxygen mask before helping someone else with theirs. In other words, you're of no benefit to someone if you aren't able take care of yourself first.
As a district we are concerned for your well-being and want to provide you with opportunities to stay healthy and ready to take care of those who need you. To that end, we are partners with mental health care providers in the area and region who are ready to serve you.
Please take advantage of the services these agencies provide as you need. No information will be shared with the district, as your confidentiality and personal well-being is respected. If you have additional questions or need assistance in this matter, feel free to contact my office.
Sincerely,
Troy Brock, Director of Pupil Personnel
Crisis support is available if you or someone you know is having suicidal thoughts or behavior, is experiencing emotional distress, or is behaving in a way that could harm others. Call 988 to reach the 24/7 confidential 988 Suicide & Crisis Lifeline or go to 988lifeline.org.
To Access Mental Health Services Through Anthem
Therapists, psychologists and psychiatrists can be access through Anthem/Blue Cross Blue Shield. To get there, log in at Anthem. After you have logged in, under the "Care" top menu, select "Find Care". On the "Find Care" home page, select "Behavioral Health".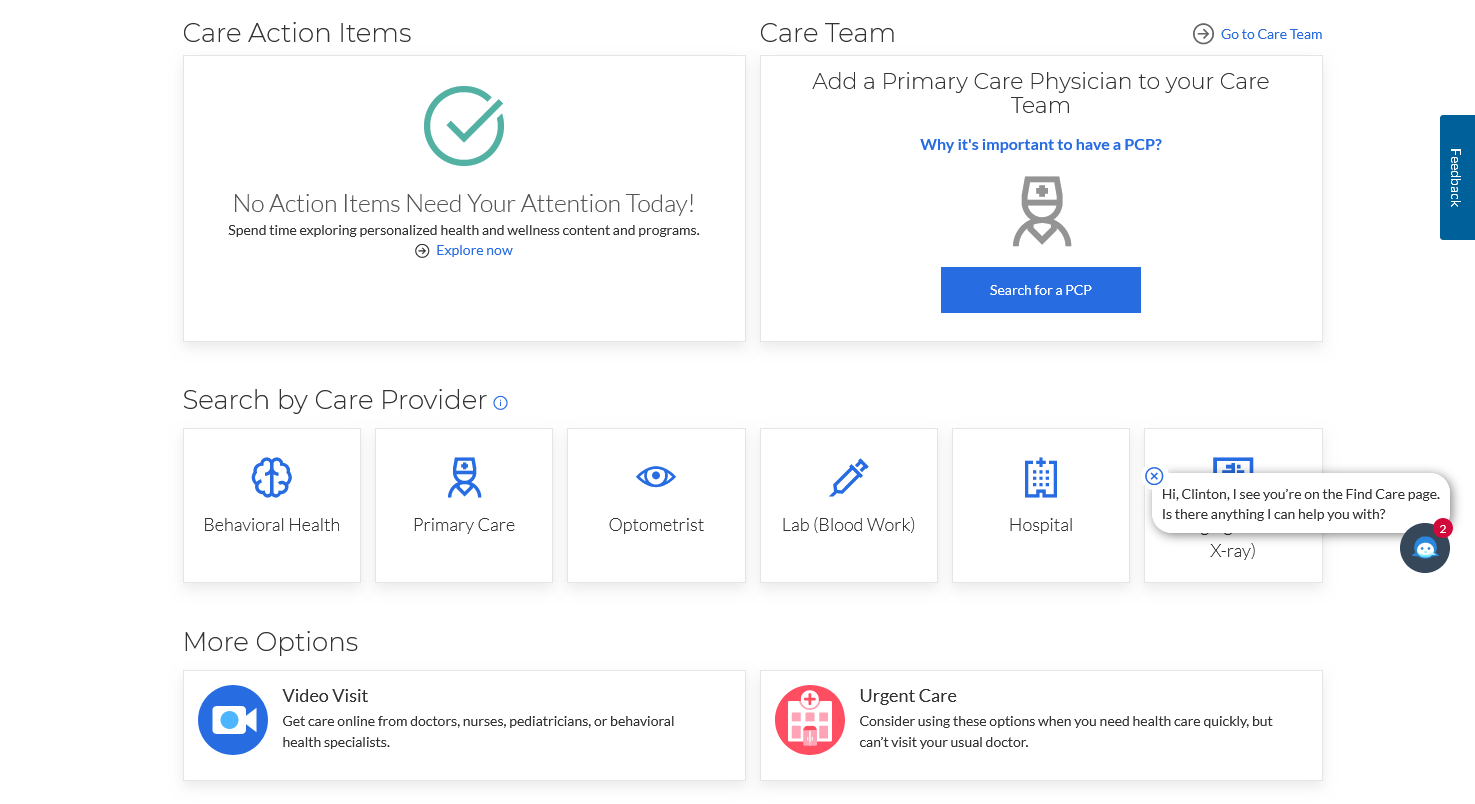 When you click on "Behavioral Health", you will see a screen that lets you find care using the limits you set.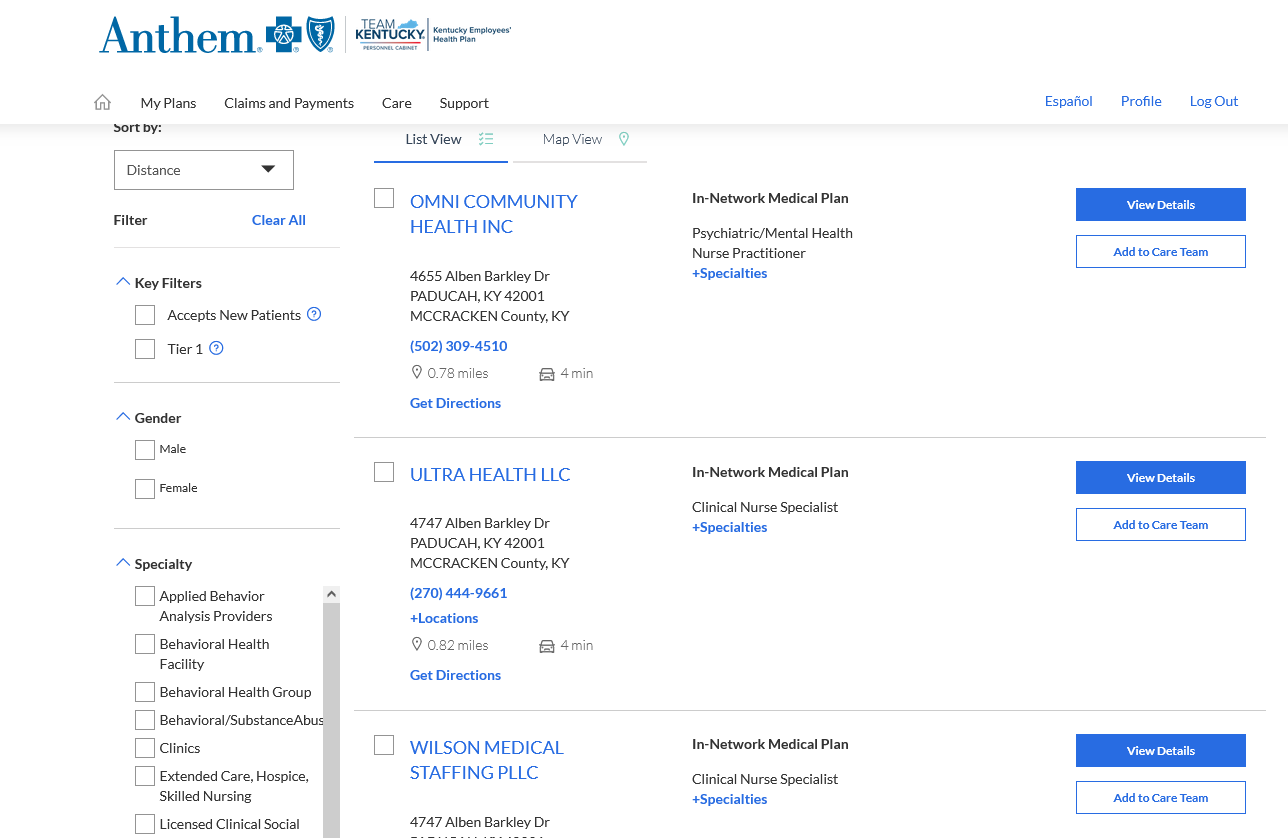 To Access Mental Health Services Through Live Health Online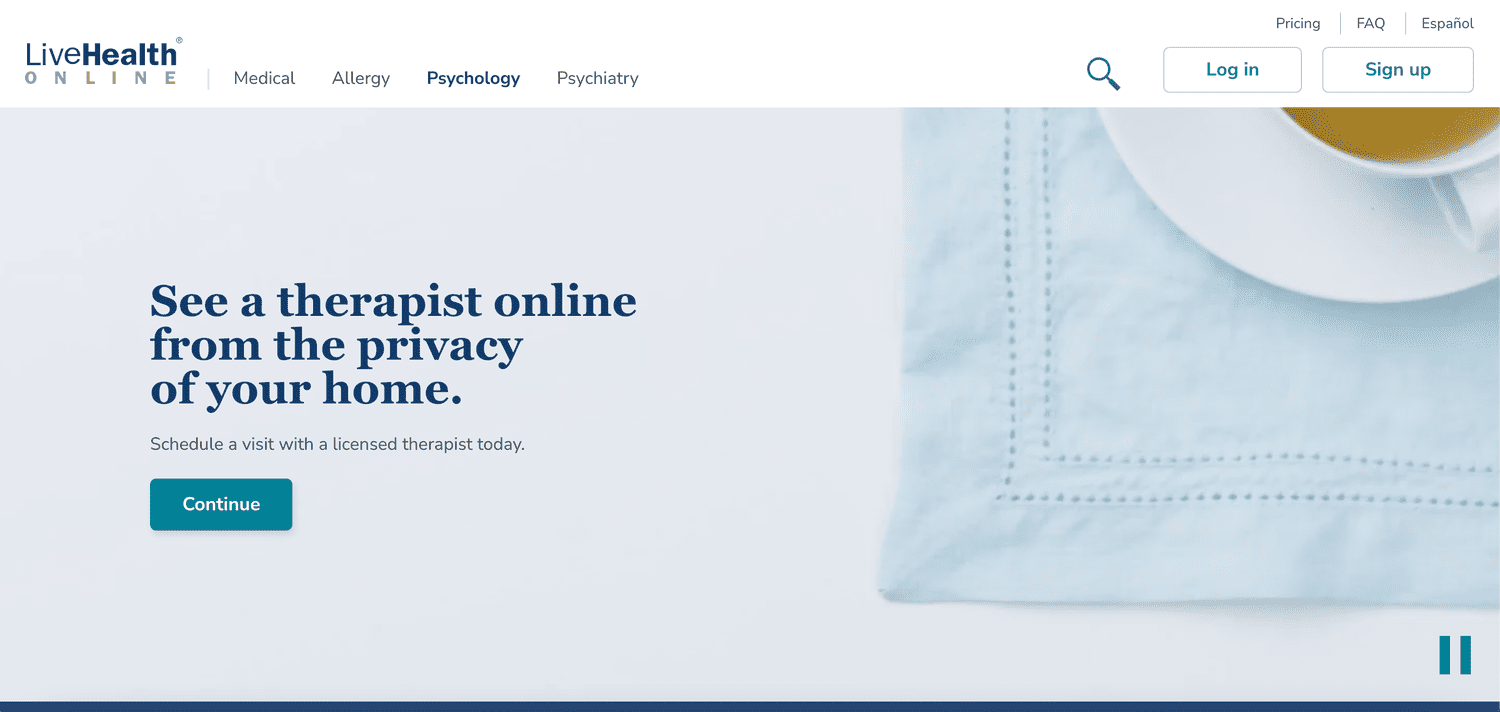 If you're feeling stressed, worried, our having a tough time, you may need someone to speak with. Now, you can see a licensed therapist using LiveHealth Online Psychology. Talk with a therapist from your home or wherever you have Internet access. Just download the free LiveHealth Online app on your mobile device or visit livehealthonline.com on a computer with a webcam. Click here for more information on LiveHealth Online Psychology.