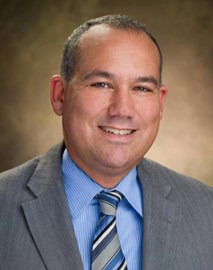 Welcome to Paducah Public Schools! We are happy to have you visit our web site and hope that you find the information you are looking for.

The 2014-15 school year was a special one as we celebrated our 150th anniversary as a school district.

The class of 2016 was offered a record $11.3 million dollars in scholarships and are attending 39 post-secondary institutions in 20 states. The class includes two National Merit Semifinalists, 1 National Merit Commended student and 16 Advanced Placement Scholars. Eight members of the class signed college athletic scholarships. We had a girls golf state champion, two members of the All Purchase football team and three members of the All Purchase basketball team in this class. Their accomplishments are the latest in a tradition of excellence that Paducah Public Schools have demonstrated in academics, athletics, and arts.
However, while we are grateful for our history, we recognize that it is the present that matters. The precious present is all that we have been given, so our goal is to help each and every student be prepared to leave our district ready for college, ready for career, and equipped with the character and skills they need to be productive, engaged citizens in their communities.

I would like to invite you to participate in our efforts through whatever avenue you can- as a student, employee, parent, volunteer, or supportive community member. We are enormously proud of our district and invite you to join us as we passionately pursue our tradition of excellence.


Donald I. Shively, Superintendent